Fashion Merchandising Minus the Risks
Written by: Daily Makeover Beauty Board
Do you believe you have what it takes to become the next fashion merchandising mogul? Are you interested in the world of fashion? Do you like to follow the latest trends and the glitz and glamour of international fashion weeks? Then why not explore setting on the entrepreneurial path of fashion retail?
While the foundations of building a fashion house would require a passion for fashion, actually building the designs and getting the brand up there requires expensive training and a wide network of business contacts that not everyone is fortunate enough to have. With fashion merchandising though, you can build a business simply on your interest in fashion and equip yourself with the very basic compliance requirements of running a business. Basically, you can make money off your hobby and share your interest with your local community!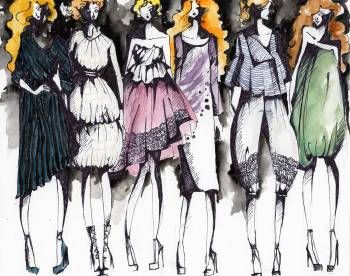 If you are all set for fashion retail, then you should know a few things. First, the big fashion brands will be reluctant to deal with small time retailers and they would require bulk orders or sales targets that could put you into bankruptcy if mishandles. Second, though dealing with these big brands can be difficult, dealing with a wholesale clothing mart is much easier. They have the nice brands in stock and you can take smaller batches of clothes to have a sustainable business. Third, these wholesalers are now even accessible via the internet! They have online showrooms where you can browse through the designs that you would like to sell. They offer affordable shipping as well!