Finding a good restaurant in Boston, Massachusetts is not hard; this historic city is graced with some of the best eateries in the country, ranging from upscale bistros to good old fashioned hot dog stands. However, we would like to take a peek at some of the upscale bistros, ideal for special occasions and romantic evenings.
Bistro Du Midi: Winner of the best French restaurant in Boston, Bistro Du Midi serves modern provincial cuisine in a warm atmosphere.…
When it comes to shopping — designer clothes, upscale boutiques — Boston, Massachusetts is famous for offering some of the best shopping malls and gallerias in the U.S. In fact, shopping in Boston is one of the most popular tourist activities in the city. Boston is known for its eclectic galleries, prestigious department stores, and designer boutiques. Much like dining in Boston, it's hard to visit this historic city without spending a day exploring one of its specialty shops or name-brand outlets.…
Article submitted by Artesian Tan.
Why do so many people still use tanning beds despite the well-known cancer risk and the possibility of wrinkles? Can UV tanning become an addiction? Just like drugs, alcohol, food and sex, researchers are finding that UV tanning can in fact become an addiction.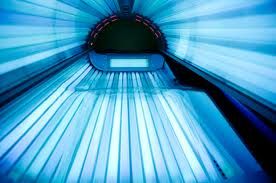 According to an article in The New York Times, scientists have found that ultraviolet radiation can become addictive, similar to a drug addiction. The reason for this is that while people tan, the same parts of the brain are stimulated that are active in drug addiction.…
A common question that many people ask is, "what's the difference between gelato and ice cream?" Well for one, gelato's fat content is significantly lower than ice cream's. Another is its creamy, milky texture that takes on an identity of its own. But, what makes gelato really separate itself from the rest of the pack?
What is Gelato?
Gelato is Italy's version of ice cream. Its full flavor, rich texture, and low fat content are all contributors of why it is so popular today.…
Written by: Gelato Products
Summer is in full swing, and for many of us that means long evening walks, the beach, and frozen treats. What's better than slurping four or five scoops of chocolate chip cookie dough or mint chocolate chip out of waffle cones or, if you're lucky, personalized ice cream cups? Well, you've probably heard about gelato, and it's quickly become most people's preferred choice for a summer dessert. If you haven't jumped on the gelato bandwagon– or even if you have– you're probably wondering about this new buzzword and why people are willing to settle for gelato when ice cream, the American mainstay, is still around.…
Written by: Gelato Products
Americans are becoming increasingly more health-conscious and interested in living healthier lives. Because of this, there are new opportunities to consider for starting a frozen yogurt business. Due to the amount of information available, people are trying new things to benefit their health. Frozen yogurt sales have been on the rise for years since the product is a healthier option compared to its competitors. Chain stores selling the product have been making popular changes to their design, making this a great time to start a frozen yogurt business amidst the new trends.…
As more people elect to refurbish and remodel their homes rather than rebuilding them, sidelites are showing themselves to be more than just door-accessories. Carefully selected sidelites can turn a basic remodel into an entire aesthetic overhaul. A good way to explore style options is to take into account the doorway set-up. Some homes may have porches, gables, or other arrangements which can help indicate which style may be best suited when remodeling.
For the All-American
If the entryway to the home incorporates a porch, it may be worthwhile to consider designing in the "American Craftsman" style.…
Steel doors are fairly common on homes these days. A steel door is fairly inexpensive, and it makes for a decent upgrade to any new home. It's also commonly used in rental properties. As long as it's maintained well, and hung properly, a steel door can last for many years. However, a steel door is not ideal for every situation.
Benefits
Steel doors tend to have a fairly high insulation value, which is one of the greatest strengths it has to offer.…
Written by Gelato Products
The rising popularity of gelato in the USA needs to be examined within its context and with regards to the overall ice cream market. Gelato and other types of sorbet constitute of the ice cream market. According to figures provided by market analysts, the global ice cream market has witnessed an expansion by 8.7% in the first 5 years of the 21st century. This figure has expanded further by 11.5% in 2010.…
iRobot really started in the MIT Artificial Intelligence Lab, where three students were working on a new kind of robot. They took their ideas with them to form a company in 1990. Rodney Brooks, Colin Angle and Helen Greiner began their work in earnest with a DARPA research grant.
This initial financing led to the creation of the PackBot, which is still in use today. The military-grade robot was designed to venture into hazardous territories in order to protect human lives.…
If you're running a gelato shop, you probably have enough on your mind at any given time when it comes to securing your bottom line and building a profit. However, the biggest one you probably think about constantly is the flavors you serve. After all, above all else, that's what customers are there for, right? They want to enjoy delicious gelato and all that entails
But don't let that focus on your product blind you from other important considerations like, for example, the coffee cups and lids you use.…
Written By Gelato Products
Did you know the first man to become a millionaire from the California gold rush never found an ounce of the precious metal? Not even a flake, in fact. Instead, he was smart enough to set up shop and sell pickaxes instead. Everyone was going to California for the gold and they all needed pickaxes. A millionaire was made.
That's where the saying comes from, "When everyone's digging for gold, sell the pickaxes."
Well there's not much of a gold rush these days, but there are still proverbial pickaxes to be sold.…
Written by Gelato Products
When it comes to business, you need to make sure that you get the best out of what you're paying for. And in a world like ours that's obsessed with competition, you need to make sure that you have all your bases covered. If you own an ice cream parlor, you're going to need things like White paper cupsas well as Plastic yogurt spoonsfor your parlor. Basic supplies for your business is important because it represents a substantial portion of your expenses.…